Friday, January 31st, 2014
Hello Gentlemen –
So I was looking (for no particular reason mind you… other than pure desperation) and flights from Portsmouth to FL right now are only $160 round trip. I'm *very* tempted…and jealous that Alaska is reaching record high temperatures this year!
As far as global warming is concerned, I do believe New England is getting the short end of the stick right now. Boo.
On the upside, this winter I have spent plenty of time enjoying my fluffy black bathrobe, and made good use of that crazy mini-spree when I simply *had* to have dozens of pairs of thigh high sweater socks. How are all of you faring this winter?
In addition to bundling up with the contents of my closet, I've been giving some thought to letting my natural fur coat grow in down below 🙂 Some of you are probably shaking your head and wondering why, others are probably shaking your head and wondering why I'd consider anything else. Well, let me tell you a little bit of history about my pubic hair.
I don't really make too much mention of it here (there's been a couple of crazy fan boys, it's a shame. they're the bane of the adult industry), but for those of you that have known me for a while, you may remember that I *am* a professional model. Well, times have changed me, and I can't change time and all that, so I don't do as much of it as I used to as more academic interests of mine have taken over. However, I do take assignments fairly often, so long as the time+money+awesome=yes equation balances out well. Basically, if the project and crew look like fun, and there's enough money in it to distract me from the other work that I really ought to be doing instead, then I'm down for it!
And what does that have to do with pubic hair, you might ask? Well, it's complicated.
Some of my projects are very artistic in nature. For example, last summer I was commissioned to do a gallery piece displaying my full, curly bush, and shaving it off – a series of 20 pictures, meant to show the evolution of the construct of female sexuality between the 70's and now. It looks more awesome than it sounds (and it occurs to me that I never posted the pictures here, I suppose I could dig them up), and of course the whole thing came with a nice quick trip to Cali and enough money to pay for shipping home all the things I bought while I was in K-town.
Some projects… well, I consider them artistic, but I'm sure many people might consider them glorified porn. Most of my best work gets shipped to Japan, a place I've never been, and I'm told that I've built quite a following there. No more talk of that, before the urge to scour google overcomes you… but honestly, you *had* to have figured out by now that I'm a little bit of a freak, right? Don't worry, we can work out our kinks together 🙂
Anyway, not to beat around the bush, I was contacted earlier this week for an assignment that lies somewhere on the art/porn spectrum, and requires a full, natural bush. The kind you can run your fingers through, bury your face in, and pet like a cute little kitty 🙂 Unfortunately, for me to grow out *that* level of under-afro is going to take at least a month, quite possibly two or even three… and I just don't know if I want to do that. I guess it's just the fear of commitment.
Of course, the other factors are all in line, but no trip to Cali this time unfortunately. Fortunately, the producer is conveniently located in the place where Madame X made her first appearance, in the land of awesome unshaven hippie chicks like myself – Western MA 🙂 So, if I sign, I'll have plenty of reasons to show off my dressed-to-impress pubic region at all of my old diving spots, which I am looking forward to. But still, I suppose I have some remnants of my 90's counterculture attitude in me, and rules bug me out. I really don't mind not shaving, lol, but not being *allowed* to shave? Hmm… I take orders in the bedroom (when I feel like it, lol), and absolutely nowhere else.
Right now, the contract is blank, and it keeps sliding to the side of my desk. It's got to either get signed or get out of here. How do you all feel about pubic hair? Is this a golden opportunity to get paid to get reacquainted with my natural state of being, or is it going to get really annoying to not be able to wear a bikini until June?
Honestly, I'm not sure whether or not I'd be surprised to know how much time you spend thinking about my pussy, I'm really not 🙂 But, if you could think about it briefly and let me know your thoughts about my hidden hairstyle, I'd greatly appreciate it 🙂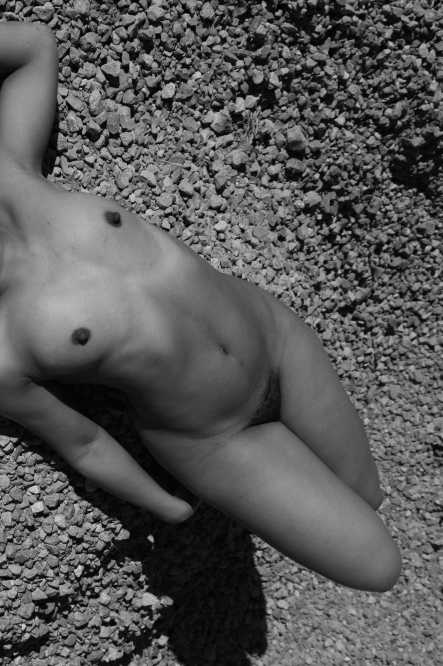 As it stands now, I'm in the soft and fuzzy stage, and I'll be in Springfield MA early next week from the 2nd to the 4th. I'd love to see some of my old friends welcome me home! It's been a while. Depending on how things go and what I decide to do with this piece of paper here, Springfield could start seeing a lot more of me (and some more hair on me, lol) for a while!
Western MA is an amazing place, I swear 🙂 Lucky for you, my occasional partner in crime Kassidy is going to be heading out there as well. If you think you could use a little extra hot chocolate to warm you up this winter, then I *definitely* suggest you find some time to slide in between us 🙂
Hmm… and what else? I'll be out at the casino for V Day weekend, in case any of you are feeling romantic 🙂 And Albany again in March… you may want to check the calendar to see what else winter has in store for us, as well as join my mailing list for a more in depth forecast.

Hippie Lesbians brought to you by PornHub